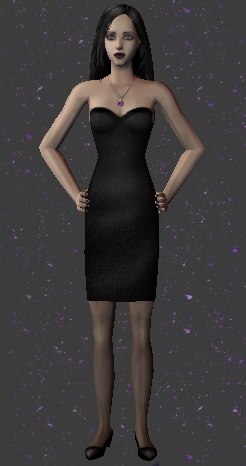 Added: 26 October 2004, 16:03
Author: Starrats
Website: The Sims Zone
Size: 302 Kb
Downloaded: 12384 times (1.98 times per day)
Sections: Clothing, Starrats

This is the same as the red dress that Bella wears only this one is black. So this is a top and bottom. Top and bottom are included in zip.